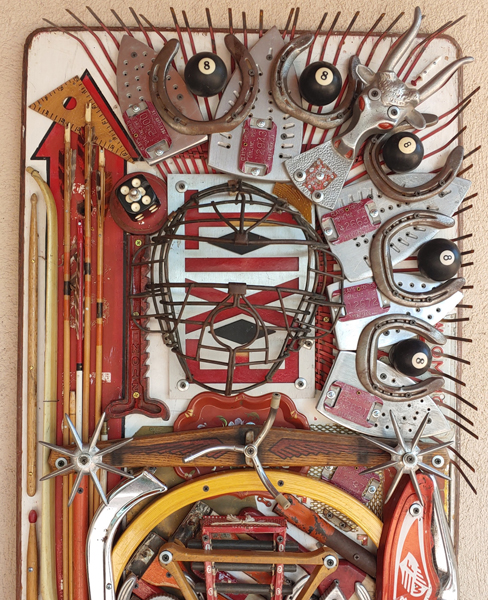 "Red American America"
$5000 6'x2'x5" 70 lb.
This Indian warrior is a mix of Western and Mardi Gras Indians, with 50 small metaphors and 1 big one! The expansion of the West and American manufacturing products, used to depict the cause, effect, and consequences. Started with an old store sign that had a red arrow on it, and layered plenty on! Spinning shoulder and boot spurs!