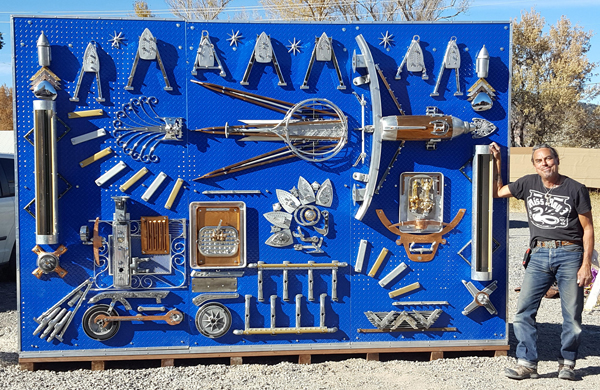 Commission yours today!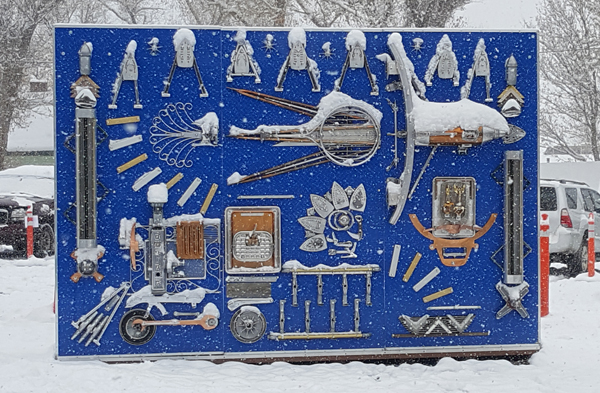 "The Ridgway Ride -
With Space To Create"
OCT. 2019
A commissioned 8'x12' found object mural depicting the past, present, and future of this small Colorado town on the Western Slope. From a rudimentary drawing to full fruition, 2 months in the making in my Tucson carport - with rocketship for the future, train for the past, ranching, Ute Indian history and values, abstract aspens, and steam iron and car suspension arms for mountain vistas and metaphors. Free standing, with 2000 lb. of rocks in the back tray, next to Kate's Place, and where the future arts building is to be built.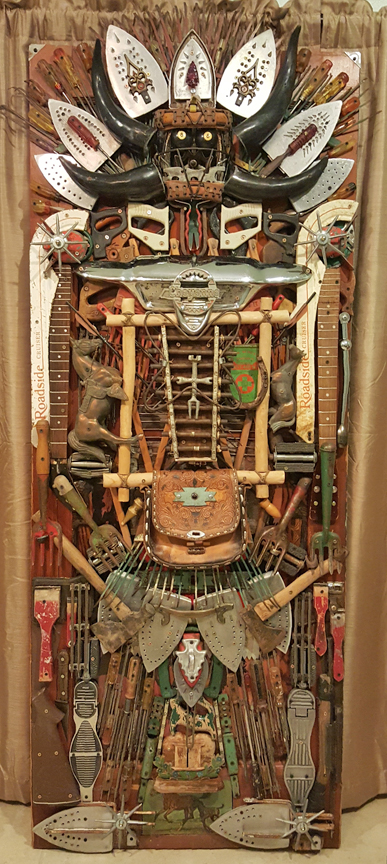 My vision started with a search for a door, and I wanted to use big parts that I brought from Colorado to Tucson. The door came thru the Universe, the full size warrior came thru inspiration. There are plenty instances of 4's and 8's throughout. It has a real heavy duty hanging wire on back, and has side legs so it can be freestanding. Severe weight in size and metaphor!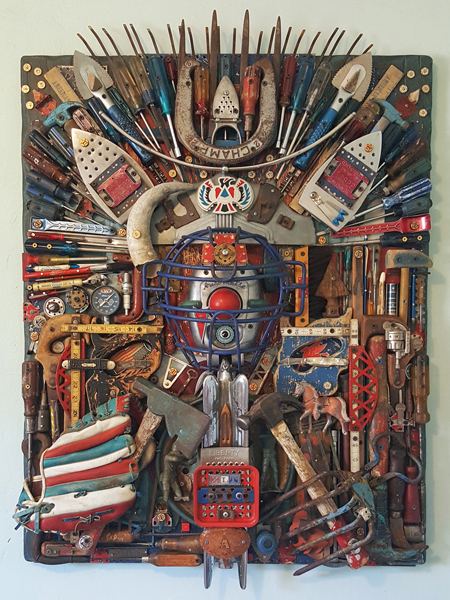 "Native America American"
41"x30"x6" 50 lb. $3000
'Award Of Merit'
Tucson International Airport exhibition
"We Live Here Now" 2019
Blue vintage decoupage board severely layered with found object parts from the Golden Age of American manufacturing. Depicting the Cyclops Chief, and imagery of the Red Man in the White New World; patriotic, sincere, biting wit, severe metaphors throughout... telling tales of what it is to be and to live and breathe American. This Brother is STRONG!